Grand Opening will have Grand Specials
 UPDATE ON THE CO-OP - IT'S GRAND OPENING TIME!
by JEN ROBINSON, Board Member

FEBRUARY 8TH: SAVE THE DATE FOR OUR GRAND OPENING!
Now that we have had a successful soft opening, it's time for our big celebration! Please save the date for our Grand Opening on Saturday, February 8th.
Here are some highlights to look forward to:
10AM – Ribbon Cutting Ceremony
12PM – "Save the Farms" Poster Presentation by Gloria Hall, Bucks County fighter for farm preservation responsible for the "Save the Farms" campaign and founder of Friends of the Farmstead
2PM – Vitamix Raffle Drawing
Local producers will be in the store to meet our customers and provide samples of their products throughout the weekend, as well as weekend of February 15th. Our Food Committee will also be making delicious items featuring ingredients found at the Co-Op. 
WIN WIN WIN!
Also as part of our Grand Opening, we are running several raffles for our customers to win valuable prizes!
Win a brand new Vitamix blender!

The drawing will be held at 2PM during the Grand Opening - until then, you can still buy tickets at the store!
Win 1 of 2 $100 Doylestown Food Co-Op Gift Cards
Every customer will receive a raffle ticket for every $20 spent from February 8th through February 15th at 12PM. Members receive 2 raffle tickets for every $20!


 ECOSYSTEM PARTNER SPECIALS
by JACQUIE FOX
To celebrate our Grand Opening, several of our eco-system partners are providing special benefits to our members, some during Grand Opening weekend and some during the whole month of February:

Natural Awakenings
Grand Opening Day offer:
20% off all new 6 or 12 month Display Ad contracts
Special pricing: $45/mo for a Resource listing, 12 month commitment
Grand Opening week offer:

15% off all new 6 or 12 month Display Ad contracts
15% off all 6 to 12 month extensions on current contracts
Special pricing: $45/mo for a Resource listing, 12 month commitment
Green Eye for Design
1 can of Green Eye Green Tea to the first 10 people who sign up for Membership on or after the Grand Opening.
JM Video
Do you need a short video? Maybe for an email invitation or for your Facebook page? During the Co-op's Grand Opening week (Feb 8 to Feb 15), JMVideos will create a 30-second promo for only $125 (for an example, see JM 3D Modeling Promo). That is 50% of my usual price!
Dr. Julie Lachman
Grand opening – all month special:

20% off all services (only) and it can be used all month 
 LOCAL FURNITURE ARTIST DESIGNS CUSTOM CART FOR CO-OP
by DAVID HUGHES
"Practicing local" was the driving design and construction theme behind the donated display cart given to the Doylestown Food Co-op in late December 2013, just in time for the store to open. Franca Caserta, owner of Color by Design expressed the broad idea of the type of furniture element that would be needed to display the "meal of the day" feature sale items to be placed at the entrance to the new Food Co-op store. The cart design was then refined, constructed and donated by local rustic furniture artist, David Hughes of Weatherwood Design LLC. "I was fortunate to find several local tradesmen to donate some of their salvaged vintage lumber materials and hardware to the Co-op project and for me that was the quintessential part of this rustic furniture project, Hughes." "Heck at one point, I was standing atop Mike Ivenz's burn pile on a wooded hillside just outside of Riegelsville, peering through his castaways, to see what pieces still had enough structural integrity and historical character to make good for my project. This experience was like the modern day form of dumpster diving and TV's reality based show American Pickers all wrapped up into one, except that the hazard level is a little higher with all the rusty nails sticking out everywhere." Read more on the blog.


FEATURED PRODUCER - CROSSROADS BAKE SHOP
by LISA WHITE

A destination for many in our area, this bakery was aptly named by owners Marcia Durgin and Paul Rizzo. They wanted a bake shop which represented a cross in the road between traditional American baking, (you know – "As American as Apple Pie"), and "old world" European artisan bread and pastry baking. There is no doubt that Crossroads excels at this mission. On Wednesday and Thursday, their Hearth Heritage Grains Bread and wonderful Baguettes are in the Co-op. More product from their delicious bakery may be available in the store in the future.

Paul and Marcia didn't start out baking bread, pies and pastries. When Paul, born in this neck of the woods, met Marcia, born in upstate New York, they were both studying Environmental Sciences at Paul Smith College in the Adirondacks. They went to work in Boston for the same company working 9 – 5 at an environmental research laboratory. Not enjoying the work, Marcia left and started working night shift in a bakery making croissants and taking classes during the day. She found she loved it and developed her skills. More about Crossroads Bakery on our blog!


MEMBER/OWNER MEETING WAS A HUGE SUCCESS!!
by CATHY MORANO
This time, it wasn't snowed out. Our rescheduled semi-annual meeting and pot luck dinner was successfully executed on Sunday, January 19. Thanks to the Doylestown Presbyterian Church, the food co-op members enjoyed a spacious, brightly lit, pleasant setting for our get-together…..and easy, free parking! Perfect.
The event was especially celebratory, given the fact that we recently opened our food co-op store. There was so much to talk about -- how great the store looks, how great the products are, how wonderful that it is now a 'fait accompli' -- a consequence of months of endless hours of volunteer labor provided by the members and local contractors -- building, plumbing, electrical, painting, cleaning, stocking products, etc.. In addition to providing a wonderful opportunity for members to celebrate and get to know each other better, the meeting provided an opportunity for members to get an update on what is now needed and the next steps we will be taking to ensure the success of the food co-op. Lisa White, the President of the Board, introduced the various members of the board and described their roles in the co-op. In turn, the members of the board who serve as chairs of various committees recognized volunteers who were especially helpful in making the opening of the store a reality. It was a wonderful opportunity to connect names to faces, and to learn more about the various tasks that need to be implemented to make the food co-op successful. Lisa also identified many of the members of the community who donated items, saving us thousands of dollars. Without the volunteer hours and the volunteer donations, we would not be where we are. It takes a village…..and happily, we have a village.
To read more (and for more photos!) click here.


FOOD FOR THOUGHT BOOK CLUB REVIEW
by MARY CHALICH


Cooked is the latest book on the expansive topic of food by Michael Pollan. He is the famous author of the Omnivore's Dilemma and In Defense of Food. Cooked was the the latest food for thought book club selection for January.

In Cooked, Pollan examines the connection between cooking and culture. He outlines the historical perspective beginning with the discovery of fire which he identifies as the basis of all cooking. What follows is the use of water for braising, air for bread baking and earth, namely the use of fungi and bacteria, for fermentation. He completes many excursions to examine these four concepts. For instance, he travels to South Korea to visit a kimchi museum. He studies cheese making in an abbey in New England. Thankfully, Pollan includes recipes to highlight these four concepts.

Read more about January's book club meeting here.
And join us next month for Good Morning, Beautiful Business: The Unexpected Journey of an Activist Entrepreneur and Local Economy Pioneer by Philadelphia's own, Judy Wicks. Judy is coming to Doylestown and the Food For Thought Book Club meeting to discuss her book, answer questions, and sign your copy of the book. See you at 6:15pm at the Doylestown Bookshop.


FEATURED RECIPE - BLACK BEAN AND CORN SALAD
submitted by REBECCA MORANO

Among the many delicious options at our recent Member Meeting was this fantastic and very healthy Black Bean and Corn Salad. Co-op Members click here for the full recipe!


LEARN MORE - FOOD AND WATER WATCH
by CATHY MORANO

Want to increase your knowledge of food safety? Check out Food and Water Watch -- a Washington D.C. based non-government organization and consumer rights group that focuses on both corporate and government accountability with reference to food, water, and fishing. Check out their website at: www.foodandwaterwatch.org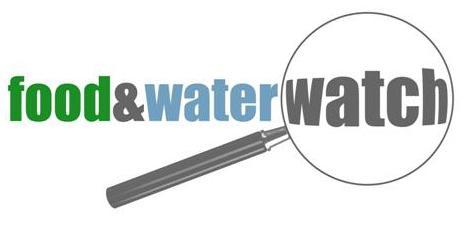 DID YOU KNOW??
by CATHY MORANO

A recent analysis (February 2014) by Consumer Reports of more than 300 raw chicken breasts purchased at national chains, big box stores and regional markets in 26 states found potentially harmful bacteria in almost all of the chicken, including organic brands. Further, "we found no significant difference in the average number of types of bacteria between conventional samples and those labeled "no antibiotics" or "organic". (page 32)
 What can we do?  Practice chicken safety:
Have two cutting boards;  use one for raw meat only.
Buy your chicken at the end of your shopping trip;  put it in a plastic bag. 
Wash your hands after handling raw poultry -- and every time you touch raw meat. 
Use a meat thermometer;  the recommended internal temperature for chicken is 165 degrees. 
Co-op chicken currently is sourced from two local farms – Ledamete Grass Farm and Landis Poultry Farm. 

Click here to read the full report. (Photo Credit: Consumer Reports)